This week TheBrokeandtheBookish is Top Ten Favorite Books of 2017!  We are going to interpret this as new books read in 2017.
Kylana:
Geekerella by Ashley Poston – This book was so much fun to read, I got it originally via NetGalley to read and review but the second I finished it I pre-ordered a physical copy.  I think that alone says how much I enjoyed this book.  See my original review here.
My Commander by Alanea Alder – I got this as my Blind Date from a facebook group I'm apart of.  I'm so glad that I took the time to read it because I was really unsure at first.  This book had me laughing so hard.  I've got a couple books left in the series but would recommend this to anyone.
the princess saves herself in this one by amanda lovelace – Another NetGalley read that I ended up buying.  I read the poems all in one sitting and was so emotional throughout that I couldn't help sharing bits and pieces with Neko. See my original review here.

 The Lean Startup by Eric Ries – I think anyone could take something out of this but probably people who would really enjoy it are involved in business dev in a company, thinking of starting a company or have started a company.  This will be a re-read for 2018 after I read his newest book.  See my original review here.
I AM SPOCK by Leonard Nimoy –  If I have any suggestions on this it is to listen to this book because Leonard Nimoy narrates it.  I enjoyed it so much but also burst into tears at the end because hearing him talk about his life and being Spock and how it influenced him but also the wish of being remembered for more just hits me in the gut.  I think we all can identify with that on some level.  See my original review here.
Neko: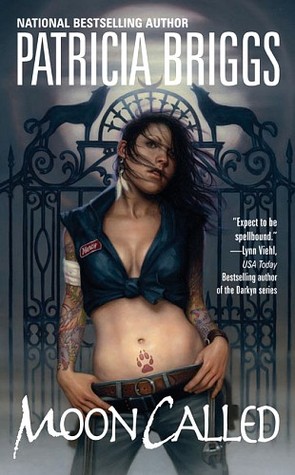 Mercyverse by Patricia Briggs – Yup figures this one would be first… It introduced me not only to an awesome new author but to a whole new genre! And I am on my third read through in anticipation of the new book coming out in March 2018!!
Chicagoland Vampires by Chloe Neill – Neko and her Urban fantasy… But this was another series that I had to stop everything for and read all thirteen as soon as I could get them! Great story, awesome characters, and a new spin off series with the kiddos!!
Hitchhiker's Guide to the Galaxy by Douglas Addams – I was so upset after "Blank" died in book three that I refused to continue the series! Then my brother told me he wasn't really dead but I still haven't picked it back up yet… Never get between a psycho kitty and her depressed-robotic-book-boyfriend!!
4. Get Glad by Harry Hoover – This has just been a really hard year for me for the most part and this helped a lot by teaching me new things and reminding me of other things that I should have been doing to help with my mental health. Still a great book and I recommend you pick up your own copy if you are going through dark times. The author is really awesome and honestly just wants to help people so go on and Get Glad!
5. Blessed in the Darkness by Joel Osteen – Osteen has written really fantastic books about hope and dealing with life, however this one came out at the perfect time for me. Again it has been a really long, dark year and it is reassuring to know that the hard times will end but that this darkness is also teaching me things and preparing me to receive better things from the Lord. Get a copy if you need help finding your way! And I am always here to talk if you guys need it ❤
So what books were on your list? Any of ours make your lists? Let us know in the comments!