This week TheBrokeandtheBookish is Top Ten book fantasy/urban fantasy worlds to get sucked into.  And you can blame Neko for this being last weeks… I'm a bad kitty…
Kylana:
Some of these I've mentioned before but I can't help but share the love.
The World of Valdemar!  There are over 30 books in this world following different characters.  Personally I'd start with the Arrows of the Queen trilogy or Last Herald Mage trilogy.  I think this is considered Epic Fantasy but the books are all fun and easy to read. I started reading her books over a decade ago and I still enjoy re-reading them.  I think one thing I love about this is the characters in her books are from all walks of life.
This is another series I started years ago, I would for sure start with Song of the Lioness but she has a few other story lines in this world that are also really enjoyable.  Like Valdemar I love that you get to read series about different people in the same world.
The Sookie Stackhouse series. Unlike the two above I actually haven't finished this yet. I do plan on reading this before the end of the year.  Sookie is so different in the books and I do find that I prefer her in the book to what they did with her character in the show.
So this one is actually new to me. I've only read the first book but it feels like a world I could really get sucked into.  I'm excited to see where it goes.
The Kingfountain series.  I don't know how many books he's going to write in this world, but I've read three so far.  this might not be a fit for everyone, it can be fairly dense at times but I've found the plot to be really interesting and I'm curious to see what happens.  It actually reminds me a little of the Legend of the Seeker tv world.
Neko:
The Chicagoland Vampires have an interesting take on vamps, shifters, elves… And while the "World" is Chicago, Illinois it is still different from the real world. I like the change in mythos, love how all these creatures are real but remain hidden, it would be an awesome Chicago to live in!
The Night Angel Trilogy, I don't know what it is with me and medieval assassins but I love them. It's a strange sickness… Assassins, magic, sword play, medieval dress, it has everything and a mug of mead. I love medieval worlds…
In the Broken Empire, we once again have magic and medieval but… Holy water bottle batman! Is there a twist to this world! I've only read the first book so far but I really need to finish the series. Definitely dark, there is sex, swearing, and copious quantities of murder/death but so freaking awesome!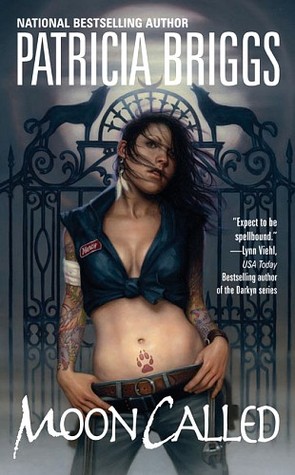 Is anyone actually surprised to see the Mercyverse up here? Again it may be set in real world Tri Cities, Washington but how cool would it be if this stuff was real? Things go bump in the night, monsters are real… It would make Neko happy 🐱
Alice in Wonder Land, or any twisted fairy tale retelling, (and this book is quite twisted all on its own) would be so cool! Nothing is what it seems, good and evil are not easily defined, and really you never know what is going to come next. One giant world where all the stories lived in their own realms but could travel among them would be my ultimate "World".
So what worlds are your favorites guys? Share in the comments!