Welcome to August! Time flies in the Book World! We're starting our eighth month here  on Books, Boxes, and Baubles, let's see what books the devilish duo has in store for August…
Kylana:
Currently Reading
The Geek Feminist Revolution by Kameron Hurley (Physical Book)
I know, I've been working on this one for a while but I was waiting for my sticky tabs to come in so I could easily make notes as I read.  It's perfect because it's small enough to keep in the back of the book until I need them. On another note, does anyone else just love this cover?  This was a total cover buy for me.  Thankfully I've loved it so far.
Steve Jobs by Walter Isaacson (Audiobook)
This audiobook is over 24 hours!  I'm down to just a couple hours so this should be done soon!  I can't believe how much I didn't know.
Truth Seeker by C.E. Murphy (Physical Book)
I'm about 100 pages into this and if these dogs mellow out I should be done today.  We shall see!
To Read
Radiance by Grace Draven (Physical Book)
This was a blind date book I got a while back but haven't picked up yet.  It's next on my TBR and I will get it done this month.  I actually know nothing about it but last time that happened I ended up buying the rest of the series just so I could finish it….  Perhaps that's why I haven't started it.
You're Welcome Universe by Whitney Gardner (Physical Book)
I got this in a subscription box and it is just such a pretty cover and I love the title.  I don't know much about it but it feels sassy.  I like sassy 🙂
Words on Bathroom Walls by Julia Walton (Physical Book)
Another subscription box book.  I'm trying to get through my backlog of subscription box books to eliminate some of the guilt from signing up.  I really should read them more because most of them have been wonderful.
REWORK by Jason Fried & David Heinmeir Hanson (Physical Book)
I actually found this one at a thrift store.  It honestly looks like it never even got opened.  Hopefully not a bad sign but it sounds interesting and with the launch coming soon I'm hoping to learn lots of stuff! We shall see. I can't wait to review.





Steel by Carrie Vaughn (Physical)
Another BDWAB, last months theme was pirates.
Creativity, Inc. (Physical/Audiobook)
To be honest, this was a cover buy.  I saw Buzz and the title and was sold.  I'm going to try to read this as a physical book but may do a combo.  I feel like this might be a good book to take notes in.
I Am That Girl by Alexis Jones (Physical, Library Book)
This was on my TBR, I don't remember why but it sounds interesting and I was able to get it from my library.  If I love it I'll add to my "to buy" list in the future. If you have KU you can read for free 🙂
Blink by Malcom Gladwell (Audiobook)
I don't know much about this book but this and his other book are on my TBR list. I already have this audiobook so I'll start here.
Leading Women by Nancy D. O'Reilly (Physical, Library Book)
Tell me all your secrets!  I know nothing on who these 20 ladies are but I can't wait to see what knowledge that they can provide.  Another library book for me but KU has for free!
Sometimes You Win Sometimes You Learn by John Maxwell (Physical, Library Book)
Guys, I've read so many of his books it's not funny.  I think after actually seeing him live a few times it makes it easy because now I just have his voice in my head when I read these books.  Laugh and all.  I've learned so much from the others and I know I'll learn a bunch here.
Living Forward by Michael Hyatt & Daniel Harkav (Physical, Library Book)
This popped up as a suggested read I believe.  Total cover read.
Bad Romance by Heather Demetrios (Physical, Library Book)
I learned about this when trying to pick a Waiting on Wednesday book and was really surprised to see it available at my library.  Hopefully I just got lucky.
Tricksters Choice by Tamora Pierce (Physical, Library Book)
I'm a little ashamed that I have not read this book yet.  It's been on my goodreads TBR for YEARS.  I love this author, I've read quite a few of her books and this is the next generation.  All I can say is it's finally on my TBR for the month.
Aftercare Instructions by Bonnie Pipkin (Physical, Library Book)
Another book discovered by Waiting on Wednesday.  I'm also surprised this is available but I've seen mixed reviews.  We shall see!
Ambitious month!  If you noticed I have mostly physical books on here.  That is because I put myself on a buying ban. The idea really was to work on the unread books I own but I got distracted by my library so it's a combo.  What I want to do going forward is buy books I love and will re-read.  But I love buying books so much!
---
Buddy Read
Diabolic by S.J. Kincaid
---
Neko:
Currently Reading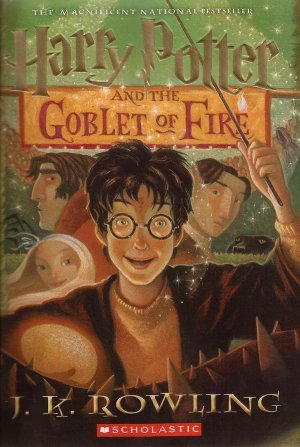 Harry Potter and the Goblet of Fire by J.K. Rowling (Physical, Library Book)
Still trudging along the Potter bandwagon! This is probably my favorite of the whole series and I am about to finish it.
Bitten (Women of the Otherworld #1) by Kelley Armstrong (Physical, Library Book)
This is another of my Urban Fantasy finds and a very different take on anything I have ever read of werewolf lore. A little slow, but I think that is because the heroine kinda bugs me… But an interesting read none the less!
The Darkest Lies (Lords of the Underworld #6) by Gena Showalter (Physical, Owned)
Gideon and Lies are finally up! I've really wanted to read his book since he popped up in the series, he is such an interesting character and I love the way he talks. Just started but already 100 pages in!
To Read

Harry Potter #5-7 by J.K. Rowling (Physical, Library Book)
The last four books of the series are so dark, I really enjoy them but I've actually only read #6 two or three times and #7 only once. The last book really dragged on for me so I am curious how I will find it this time around.
Lords of the Underworld #7-13 by Gena Showalter (Physical, Owned)
My first foray into Paranormal Romance! So far I have loved it, the demons are a riot, the girls have no problem handling their fierce warriors, the heroes are all well rounded characters, and I'm really enjoying the plot! Strange thing to say about a romance I know but that's Neko! 🐱
Angels of the Dark #1-3 by Gena Showalter (Phyisical, Owned)
This is a tie-in series with the Lords of the Underworld so I figured, since I am almost to their starting point, I would just add them on into the TBR! The angel short story was great and I'm hoping these three will be just as good.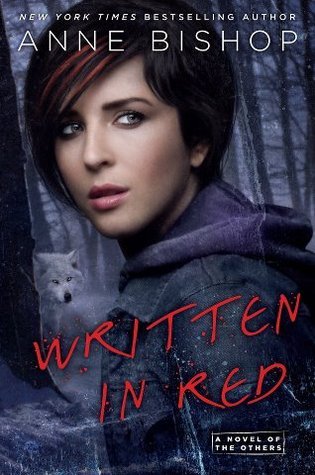 Some Girls Bite (Chicagoland Vampires #1) by Chloe Neill (Physical, Library Book)
Think I ran into this series on Goodreads and it was Urban Fantasy so I figured why not!
Written in Red (The Others #1) by Anne Bishop (Physical, Library Book)
This one I found at Barnes and Nobles while looking for Patricia Briggs books. Sounded interesting and again it was Urban Fantasy.
Half-Resurrection Blues (Bone Street Rumba #1) by Daniel José Older (Physical, Library Book)
I'll let you guys guess why I picked this one… I am so transparent…
Still have some requests to go! So look for them as well!
---
What books are you guys reading for August? Reading any of our choices? Let us know in the comments!