Today we bring you Lost in a Story's meme Down the TBR Hole! Where you bring up your Goodreads list, order your books in ascending by date added, then decide if you are keeping or dropping the first five listed based on their description! Spring Cleaning Time Ya'll!
Kylana:
Never Eat Alone by Keith Ferrazzi
This is a keep. It's been on my TBR for  while but I do know I'll get to it.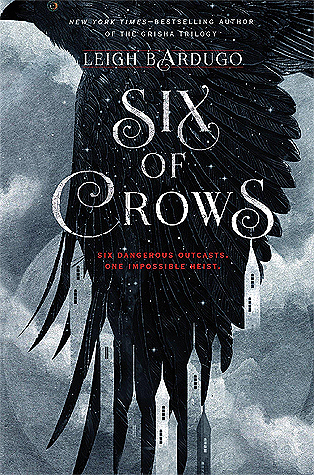 Six of Crows by Leigh Bardugo
I actually already own this book so it's a keeper.  I just want to read her other books first.  Keep!
The Girl on the Train by Paula Hawkins
I actually had planned on taking this off my list.  I might actually own it but no interest in reading it.  Dropping it.
Am I Making Myself Clear? by Terry Felber
This was a rec so I'm keeping it.
Karma By Donna Augustine
"People say karma's a…well, you know. Personally, I don't think I'm that bad. It's not like I wanted this job. I wasn't even in my right mind when I accepted the position."
So I have to give this a shot. I've read one series by her and loved it and tried another which was okay.  This one sounds like so much fun though!
4 Keep 1 Drop.  See you next week!
How did you guys do this week?