Today we bring you Lost in a Story's meme Down the TBR Hole! Where you bring up your Goodreads list, order your books in ascending by date added, then decide if you are keeping or dropping the first five listed based on their description! Spring Cleaning Time Ya'll!
Kayla:
Baptism of Fire (Draconi #1) by Stephanie Constante
This book sounds kinda cute.  I'm curious to read it and see if the plot is as good as I think it could be. It doesn't look like many people have read it either.
The Lion in the Living Room by Abigail Tucker
I actually already own this book so it's a keeper.  My cats may disagree, they've actually chewed on this book…and only this book.
Kindling the Moon (Arcadia Bell #1) by Jenn Bennett
"Meet Arcadia Bell: bartender, renegade magician, fugitive from the law. . ." Does anyone else read that and think that this sounds like a fun book? I'm totally going to read this….hopefully soon.
Gabriel (Old Kingdom #1) by Garth Nix
This plot sounds really fun and I'm curious to see how it plays out. Plus, I know a lot of people who have read this and loved it.  I think they'd all kill me if I let this go so it's another keep.
I Am That Girl by Alexis Jones
Nonfiction book written to empower women. From what I read it's very specific on the type of women so I'm not sure this is the best of fits.  However this book is free for Kindle Unlimited so I'll give it a chance.  Keep.
No drops this week for me.  Maybe next time!
Neko:

A Curse Dark as Gold by Elizabeth C. Bunce
Sounds like Rumpelstiltskin! I wonder if she will try to trade away her first born to end the curse… Sounds good! Keep
The Storyteller's Daughter (Once Upon a Time #1) by Cameron Dokey
The story of Shahrazad! I love the orchestral piece… But the story sounds great too soo… Keep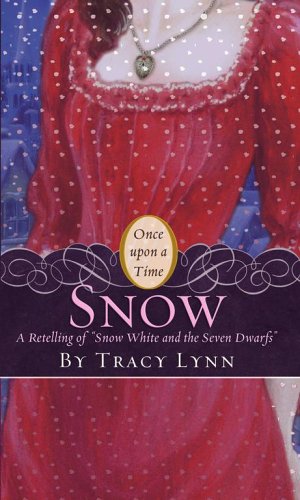 Snow (Once Upon a Time #3) by Tracy Lynn
Aww, Snow White in London! I wonder if Oliver will be one of her merry midgets? It's a retelling, therefore I have to keep it. Keep
Before Midnight (Once Upon a Time #11) by Cameron Dokey
The boy's name is Raoul! I love that name, and if I love his name then the book must be good right? Just go with it <_< Keep
The Princess and the Hound by Mette Ivie Harrison
Aw, this sounds so cute! Her trusty pup! If I had to marry whoever my folks chose I would take my cat, that way I had at least one friend/nuisance… Keep
Keep: 5 Lost: 0
How did you guys do this week?