This week's theme is brought to you by Neko! Her originality is staggering we know… This week the theme is A Good/Honest Movie Adaptation of a Book! Do these even exist? Let's find out!
Kylana:
The Lord Of The Rings (Books 1-3) By J.R.R Tolkien
Maybe I'm in the minority of this but I LOVED the adaptation into the movie.  I grew up with both the BBC audiobooks and reading the books and when this came out on film I was ecstatic.  I'm sure Neko remembers me sitting next to her at the theater saying the lines along with the actors and having to shush me (yes I was that girl xD).  Sure, there were things I was sad they had omitted but they managed to still capture a majority of the book, the magic and overall feel of the books.
Neko: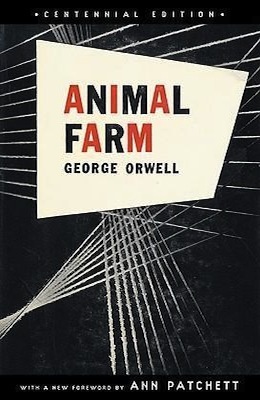 Animal Farm by George Orwell
This bad boy was required reading in high school, but we also did Neko's favorite thing and compared/contrasted with the movie adaptation! It was shockingly good. Usually I hate movies based on books, they leave or change so much it is frustrating. And while this one does have changes it was still good and pretty true to the book.
What books turned movies do you guys really like? Are they true to the original or better if you forget something came before? Next weeks theme is a book you like to read or imagine re-reading with a glass of wine (or your favorite alternative drink).