Today we bring you Lost in a Story's meme Down the TBR Hole! Where you bring up your Goodreads list, order your books in ascending by date added, then decide if you are keeping or dropping the first five listed based on their description!
Kylana:
City of Bones (The Mortal Instruments #1) by Cassandra Clare
I've been meaning to read this for a while.  I don't own it yet so it won't be a TBR for this month for now but still want to read in the future. KEEP!
Marked (House of Night #1) by P.C. Cast & Kristin Cast
I've heard some great things about this, I've been eyeing it for a while and want to at least give the first book a shot.  Keep.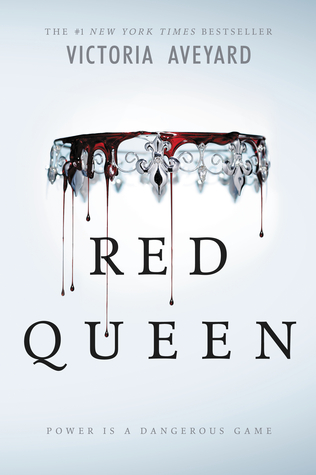 Red Queen (Book #1) by Victoria Aveyard
This is a great week for me.  This book sounds really interesting, if I wasn't on a book buying ban I think I'd get this now.  Keep.
Rise of the Rocket Girls by Nathalia Holt
Has anyone else seen the movie that just came our earlier this year?  I think it takes place a little after this book but I'm not sure.  I'm really curious to read this book and the other (I'm blanking at the name at the moment) and see how they compare or if they even cover the same timeframe or just close.  Keep.
First Women: The Grace and Power of America's Modern First Ladies by Kate Andersen Brower
Doesn't anyone else have the urge to read this book?  We always hear about the Presidents but I want to know more about the first ladies and women in history in general.  This sounds like it has great potential to be a wonderful book.  Keep.
Total Kept 5; Total Dropped 0.  I'm totally okay with this.
Neko:
The Key to Rebecca by Ken Follett
Since moving to Alexandria I have learned tons about the different wars the world has faced through the ages and this book is right up that alley. Sounds fascinating and who doesn't love a good Natzi bad guy? Keep
The Assassins of Tamurin by S.D. Tower
The word assassin is what caught my attention, yes I have issues. The synopsis however is far less eye catching… Shank it
Boy Nobody by Allen Zadoff
This sounds awesome! The Pretender meets… Something, but man is it cool sounding! And anti-hero instead of a hero? Keep
Star of the Morning by Lynn Kurland
This one I am kind of on the fence about, it sounds interesting but… Almost like it is lacking something I'm just not sure what. I want to give it a try though so… Keep
Across the Nightingale Floor by Lian Hearn
Again, it sounds awesome! But… Still gonna give it a try because I love Ninja and Japan. Still… Keep
Keep 4 Drop 1 I'm always shocked when I drop one… Still a good week overall!
What do you guys think? What books did you drop and which did you keep?