Today we bring you Lost in a Story's meme Down the TBR Hole! Where you bring up your Goodreads list, order your books in ascending by date added, then decide if you are keeping or dropping the first five listed based on their description!
Kylana: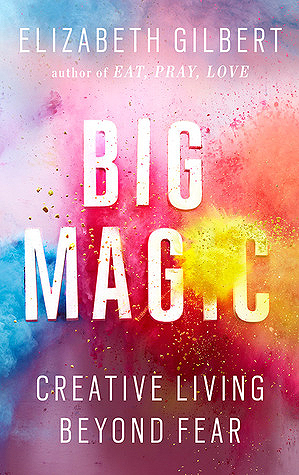 Big Magic by Elizabeth Gilbert
This one I actually already own as an audiobook and will probably be a March TBR book for me.  It has wonderful reviews and curious to see what I gain from it. KEEP!
Sometimes You Win Sometimes You Learn by John C. Maxwell
I've read a few of his books before and I've seen him speak live, I've really enjoyed both and take a lot out of his books.  I feel like the title of this book is something we all need to be reminded of sometimes.  This is another keeper for me.
Good Leaders Ask Great Questions by John C. Maxwell
Another John Maxwell book and another I own, it's actually sitting in a stack of books I leave at the office to read when I have downtime (which lately is never).  I love how this book is organized, it's very off the norm and looks like something you'd read in small chunks.  Keep.
Tim Gunn's Fashion Bible: The Fascinating History of Everything in Your Closet by Time Gunn, Ada Calhoun
Ugh.  Terrible/wonderful week for me.  I can't remove this book either. It sounds great and it's Tim Gunn! No idea when I'll get to this but I'm curious to see what's inside.  Keep.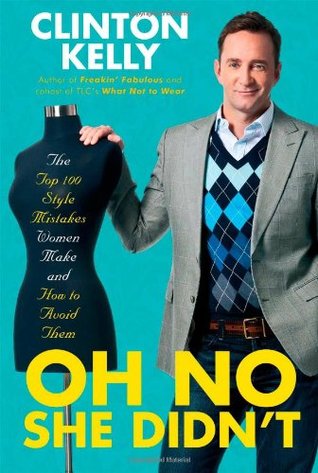 Oh No She Didn't: The Top 100 Style Mistakes Women Make and How to Avoid Them By Clinton Kelly
Did anyone else watch What Not To Wear?  I miss that show so much. The new shows that exist just aren't the same but are okay on occasion. I am curious to see how relevant this book still is, if the tips in here are more classic or more regarding trends.  Plus Clinton just cracks me up. Keep.
Total Kept 5; Total Dropped 0.  I'm totally okay with this.  It's all nonfiction and I rarely pick a book that I don't eventually read.
Neko:
 The Left Hand of God (The Left Hand of God #1) Paul Hoffman
This is actually sitting on my nightstand to be read! So gonna keep it. Keep.
Assassin's Creed Renaissance (Assassin's Creed #1) by Oliver Bowden
Loved the Ezio triology games, loved the movie. Kinda feel like I have to give book format a go just to cover all my basses. Keep
StarCrossed (Thief Errant #1) by Elizabeth C. Bunce
Torn on this one… It sounds interesting but also like a lot of other things. I have so much I am dying to read so… Toss
Shibumi (Nicholai Hel #1) by Trevanian
This actually sounds so horribly trite that I have to read it! The perfect lover, the perfect assassin, the genius, the millionaire… Bruce Wayne meets paired with Casanova, oh dis gon be gud! Keep
Dark Hunters I-III by Angelo Tsanatelis
Okay this sounds awesome! I love historical and adore dark anything! Throw in a bit of romance (hopefully not too much) and vampires and we have ourselves a date! Keeep
Keep: 4 Toss: 1 (Ooh look at that I tossed one! I am so unpredictable!)
what do you guys think? What books did you drop and which did you keep?