Yay it's Tuesday! Or something… Yoho!
Top 10 Tuesday, is a meme hosted by The Broke and the Bookish.  Since there are two of us here, we're going to split this in half. This week's topic is "Ten Books I Loved Less/More Than I Thought I Would". Down this rabbit hole we go!
Kayla: I went with the more side of things and for the most part kept to books I read this year.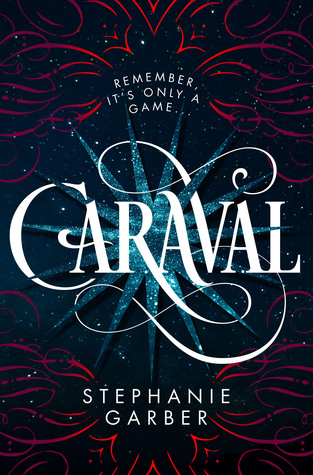 Caraval by Stephanie Garber
I was honestly expecting my experience for this book to be like Heartless was and to be disappointed that the hype was for nothing.  I'm unsure if the following books will be just as good but I really enjoyed this one.
My Commander (Bewitched & Bewildered #1) by Alanea Alder
To be honest, I didn't have high expectations for this book, it was a gift from my blind date in the blind date with a book group I'm in on facebook.  I was extremely surprised with how much I enjoyed it.  So much that I bought the next 2 in kindle format despite trying to put myself on a book buying ban so I could get some of my own books read.  If romance isn't really your thing but you enjoy an urban fantasy I'd say it's worth a shot, it had me cracking up.
the princess saves herself in this one by Amanda lovelace
This is a book of poetry, I received a copy briefly to read on NetGalley and was not expecting the gut punch I received when reading this.  Neko can attest to how fast I read it and how much I spoke of it while I was reading it.  No joke, it made me laugh, cry and just grabbed my heart and squeezed every possible feel out if it. This came out earlier this month apparently and I'm buying my copy as I write this.
Quiet: The Power of Introverts in a World That Can't Stop Talking By Susan Cain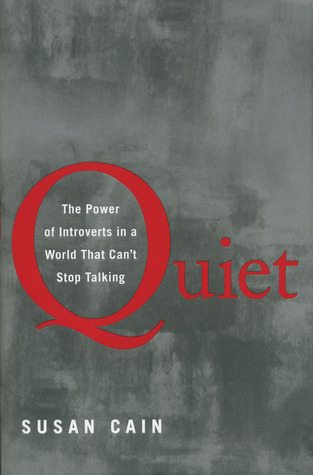 This was easily my favorite read of 2016.  I bought the audiobook on a whim, the title sounded interesting and it was a suggested read in another book I'd enjoyed.  I picked it up not expecting much and if I remember correctly the first chapter had me really unsure if this was worth reading.  In the end this book turned out to be so much more then I was expecting and now I can't stop raving about it.  I think every person regardless should read this or listen to the audiobook, she gives great insight and I came out with a few focus points going forward. I can't wait to re-read this book in a year or so to see what I get from it that I missed the first time.
Start with Why: How Great Leaders Inspire Everyone to Take Action by Simon Sinek

This is a book I finished this month, I won't get too much into the details because I do want to review this book but I read it because I enjoyed the authors TED Talk but didn't expect much out of the book.  Just because your a great speaker doesn't mean you'll be a good author. I was pleasantly surprised, I wouldn't put it up there with Quiet but I still took a great amount from it and would recommend it to anyone who is looking to read more nonfiction.
Neko: Some of my titles really did surprise me on how much I enjoyed them! These are in no specific order mind…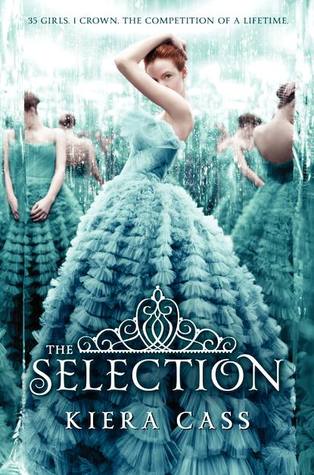 The Selection by Kiera Cass
I figured this book would be stupid at best. But I actually found myself curious how the author would continue and I really want to know how the love triangle works out… I may not like Romance Novels but I do love a good romance!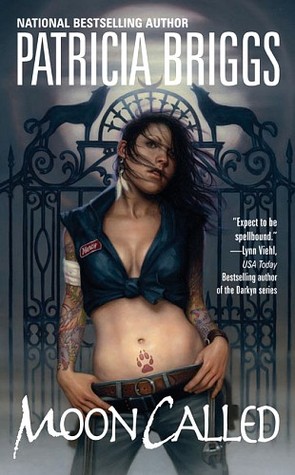 Moon Called by Patricia Briggs
I don't know why I doubted Kayla on this one, I just did. Bad Neko I know. I am so totally on Team Adamya it is not even funny! But, having gotten through the first two books, I kinda want Stefan to enter in to the love triangle… Hmm… I like Stefan he's quirky but still knows how to be a typical vampire, when the need arises. I can just see hanging out with him in our tye-dye shirts, bandannas, and flip-flops!
Among Wolves by R. A. Hakok
The synopsis really didn't peak my interest, but I had it on my TBR so, what is set in stone must be completed no? I loved it! I'm sad about the character death, I really liked him!, but at least he went out with a bang (see what I did there? I'll show myself out now…) I actually want to know what happens next! And I have put off reading this book for four+ years!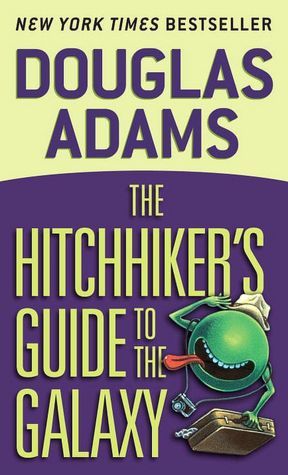 The Hitchhiker's Guide to the Galaxy by Douglas Adams
I saw the movie a million odd years ago and all I remember is loving Alan Rickman as Marvin. Again I figured I'll give it a go then ignored the books for four or five years. After dusting off the cobwebs I blew through books one and two, only stopping the series so I could finish my TBR for this month. Read these books! It will change your life! And get a towel for goodness sakes!
Finally a book I didn't love as much as I thought I would.
The Bloody Chamber by Angela Carter
The title really caught my eye! And it had good reviews! This had to be awesome right? Other than the first story, I think there were four or five, I don't remember anything other than how disgusted I was by the language used in Puss and Boots. Don't remember any of the other stories. I had to push to finish the bloody thing! And another book I am currently reading keeps mentioning this book! Why? It is boring… So very boring… And the writing is weird to me… Not my cup of tea but maybe you will enjoy it…
So what books are you shocked about? Tell us in the comments!!