Hey All!
Top 10 Tuesday, is a meme hosted by The Broke and the Bookish.  Each week they have a different topic and this week it is 'Top Ten 2016 Releases I Meant To Read But Didn't Get To (But TOTALLY plan to)'.  Since there are two of us here, we're going to split this in half.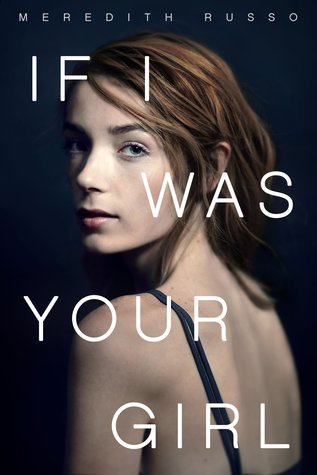 Truthwitch by Susan Dennard:  I've been meaning to read this book for several months now.  I have no excuse, I even own it.  Tentatively planned for Feb 2017.
My Lady Jane by Cynthia Hand: I've heard so many wonderful things about this book and come end-of-year a few people had this as their favorite book.  It's staying on my list but no idea when I'll get to it.
Of Fire and Stars by Audrey Coulthurst: I got this book in my Owlcrate last month, I'd planned on reading it right when I got it but was in the middle of a few books.  Tentatively planned for Feb/March.
Stalking Jack the Ripper by Kerri Maniscalco: I don't own this book but it sounds really interesting.  I don't think this is a book I'd typically pick up but so many people have picked this up that I can't hep but want to do the same.
If I Was Your Girl by Merideth Russo: I have this on my Kindle and have almost started this book a few times.  I am sure I'll enjoy it but for some reason, I just haven't picked it up.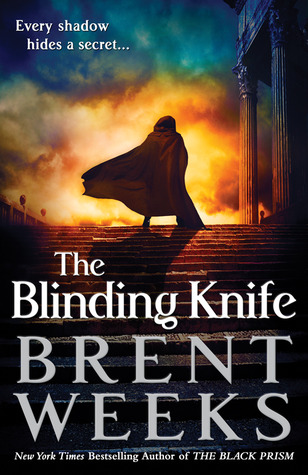 The Blinding Knife by Brent Weeks: I blew through Weeks's Night Angel series loving every minute spent in his world. In search of more of his books I found the then new Lightbringer series and found my attention waning partway through the book. Still I wanted to give Weeks the benefit of the doubt, finished Black Prism, dutifully bought the Blinding Knife, and never read it. I'm such a terrible fan and the book is still on my TBR list. Have to put it a little higher up…
Stargate Atlantis: Exogenesis by Sonny Whitelaw and Elizabeth Christensen: Stargate Atlantis: Exogenesis is another one where I rushed through the earlier books then puttered out like a small child when she sees something new and shiny. I love the series, the whole franchise really, and every few years rewatch Atlantis. Last year was such a year, but true to my magpie nature, this book was shelved in the interest of some new shiny thing…
Neverwhere by Neil Gaiman: If I remember an earlier post correctly I bought Gaiman's Neverwhere in 2015 while in a reading slump so logically if I had wanted to read it then I probably wanted to read it in 2016 too. It sounds so interesting! I just need more discipline and to burn off more energy so I can actually sit down and read!
The Thirteenth Tale by Diane Setterfield: Just remembered that I did enter a bookstore in 2016! You'd be surprised how hard it can be to find bookstores in different parts of the US. The Thirteenth Tale immediately caught my attention and looking back over the description I'm still intrigued, Historical Fiction is always so hard to ignore.
Wolf Hall by Hillary Mantel: Any book about Henry the VIII or his wives is a must read! Since Wolf Hall keeps popping up on my TBR list and is about Anne Boleyn, my favorite of his wives, I really need to add this to my collection. February's TBR seems to already be selected with this meme! Strange how life works like that…
So what books did you shelve and forget about? Will you be dusting them off this year or putting them under the uneven table leg?