Good Morning!
I saw this meme on booksaremyfavoriteandbest and it sounded like a lot of fun.  How this works is they pick a book and you use that as your starting point for six degrees of separation.
This week the book to start things up is The Girl with the Dragon Tattoo, which I've actually not read and isn't even on my TBR. This book falls under Fiction/Mystery/Thriller and I believe was turned into a movie.  Right?
So, my next book is going to be another book turned movie, but one I've actually started (though not finished and would probably need to start over) and is The Princess Bride by William Goldman.  I honestly don't really have the urge to pick it back up but perhaps in the future.  I personally just found it hard to stay engaged with (anyone try the audiobook?).
That lead me to The Queen's Poisoner by Jeff Wheeler, with the whole Medieval/Historical theme. Last year, the last book I completed was the second book in this series and both have stuck with me.  It was a total cover download with Amazon Unlimited (also free audio so you can bounce between both) and I'm hesitant to pick the next book up since the 4th isn't out yet and this book left at an okay spot….and I'm a little angry with the author with how things have played out.
That leads me to another book I found via Amazon Unlimited that stuck with me which was The Wilds by Donna Augustine.  It's a Dystopian Fantasy.  When I started this series I was really excited, I loved this book and even shared my find with several people. However, the more I think about it the less I appreciate how everything ended.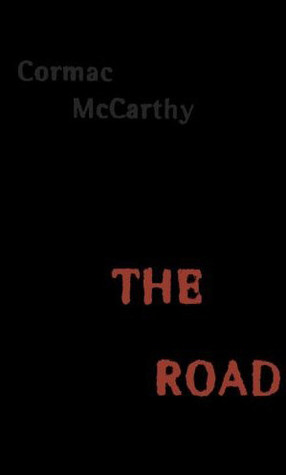 Which take us over to Neko! Following the Dystopian theme, I bring you the Dystopian, Horror, Science Fiction masterpiece The Road by Cormack McCarthy. This was a required reading back in a Uni creative writing class centered around dystopian literature and movies. Loved it! Super creepy and an interesting writing style where no one had names. Great read, I highly recommend it.
Which takes us to the Horror, Fantasy classic The Tell-Tale Heart by none other than Edgar Allan Poe. No list is complete without the master of the macabre and the Tell-Tale Heart is one of my favorites, though to be honest anything by Poe is pretty awesome!
And my final book in the Six Degrees of Separation is Y.A., Fantasy, Retelling  Heartless by Marissa Meyer. I've only gotten to chapter four in this month's buddy read with Kayla but so far I am loving it! Y.A. is usually not my cup of tea but this book is a riot so far and actually beautifully written! So excited to continue reading it!
And with that, we end our first rendition of Six Degrees of Separation! Awesome meme and I look forward to trying this one again!
What six books did you choose and how are they connected?